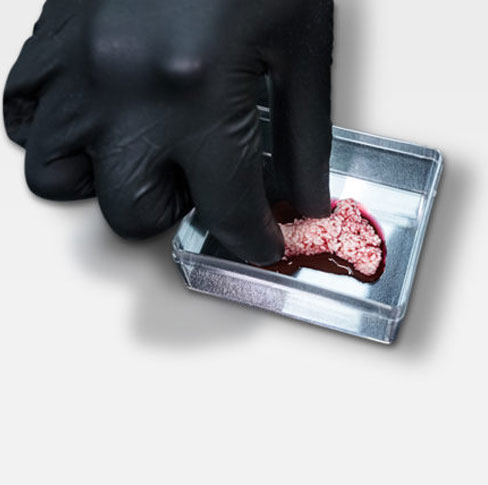 Synthetic Grafts
PRODUCT DESCRIPTION Our synthetic grafts are moldable suspensions of 1-2mm granules in a rapidly absorbing, organic binder. They are moldable and mixable with autogenous bone and leaves minimal residual material on surgical gloves. This combination provides optimal handling characteristics both during mixing and intra- operative placement. The binder's resistance to break down and irrigation facilitates secure placement and stabilization of the graft mass. They are then rapidly absorbed leaving behind the porous granules, which are Resorbed, Remodeled and Restored over the next 6-12 months.
PRODUCT SPECIFICATIONS The configuration of CRA Biotech's product is similar to that of putty. The putty — comprised of calcium phosphate and calcium carbonate granules in a rapidly absorbing, organic binder — has fully interconnected porosity and a granule pore size of 500 microns (μ). The putty has a binder resorption profile of 1-2 days, while its granule resorption profile is between 6-12 months. The putty is meant to mimic the natural structure of human bone. For use, it should be stored at room temperature and no reconstitution is required.
Need some help? Contact us
SIMPLIFIED SUPPLY CHAIN AND ORDER PROCESS
Our goal is to make it easy for medical providers to order surgical supplies they need through our simplified and fast process.
LEARN MORE